First- I found this AMAZING lady who sold me burlap sacks!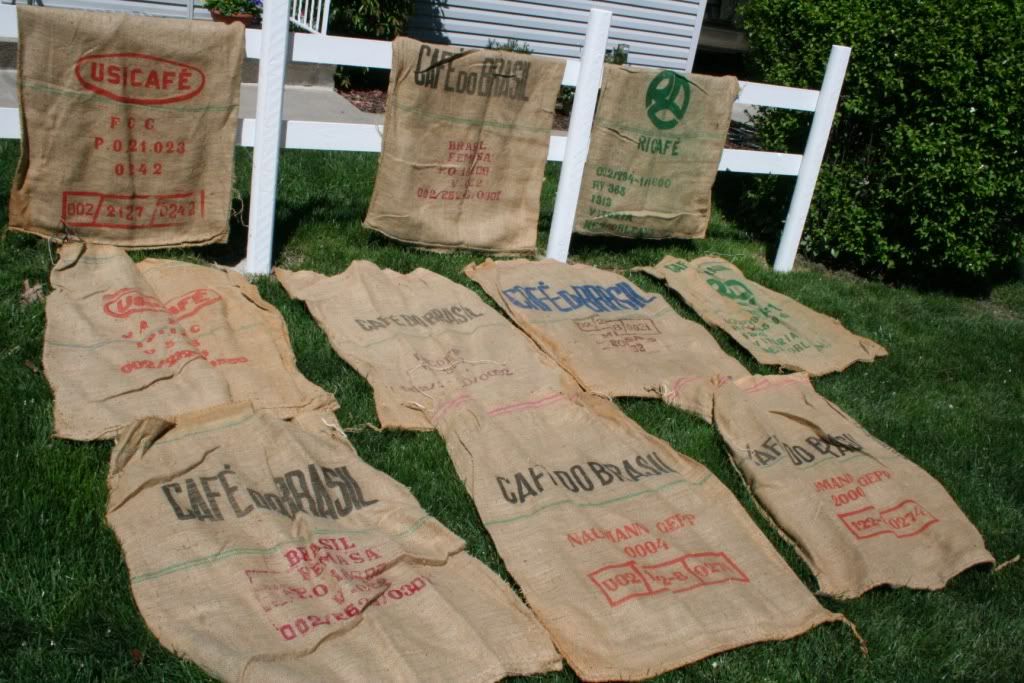 I have no idea what to do with them yet-
but I'm super excited. So here is where I need some help-
what sorts of crafts could I do with these?
I'd love for comments with suggestions, link-ups, everything! I really would love ideas!
I'm pretty excited about these!
Now for the necklace winner!!
Oh my goodness- you all (or as the Oklahomans I spent the last 4 years with would say Ya'll) are so much fun! I had a FABULOUS response for the 300 follower etsy necklace giveaway!! And I CANT WAIT to announce the winner!!
let me also say- far too many of you wanted 300 dollar bills...boring! And I thought you were creative bloggers/blog readers??
The randomly selected (random.org) winner of my etsy necklace giveaways is.....
I wish I had 300 days to devote to traveling!
Ah- a girl after my own heart!
Thanks to everyone who entered- that was more than I EVER expected!
I'm working hard to line up some more awesome giveaways soon!
Brittany- shoot me an email
here
!
Even if you didn't win! You can still purchase the necklace for under $10 in my
etsy
!
Feel free to link up your burlap crafts, or comment with suggestions! I'm completely open to ideas!