Well let me first say THANK YOU to all my followers- I
just hit 400 today
! Yay!! I'll be setting up another giveaway to celebrate soon, but first I wanted to do a few others (because all of these stores are so awesome!!!) In other news, we decided to head back home today from Colorado- so I'll be in the car the rest of the day! Hope to get a ton of great entries from Blayne's awesome giveaway!
On to the featured giveaway!!
Blayne from
HandmadeBlayne
is yet another awesome Omaha etsy store owner!
Interesting little fact about Blayne
- Her real name is Bailey Layne, but she said she likes Blayne for my shop and people have started calling her that too :)

I love her shop! She is so creative!!! Her fabric earrings were what caught my eye at first-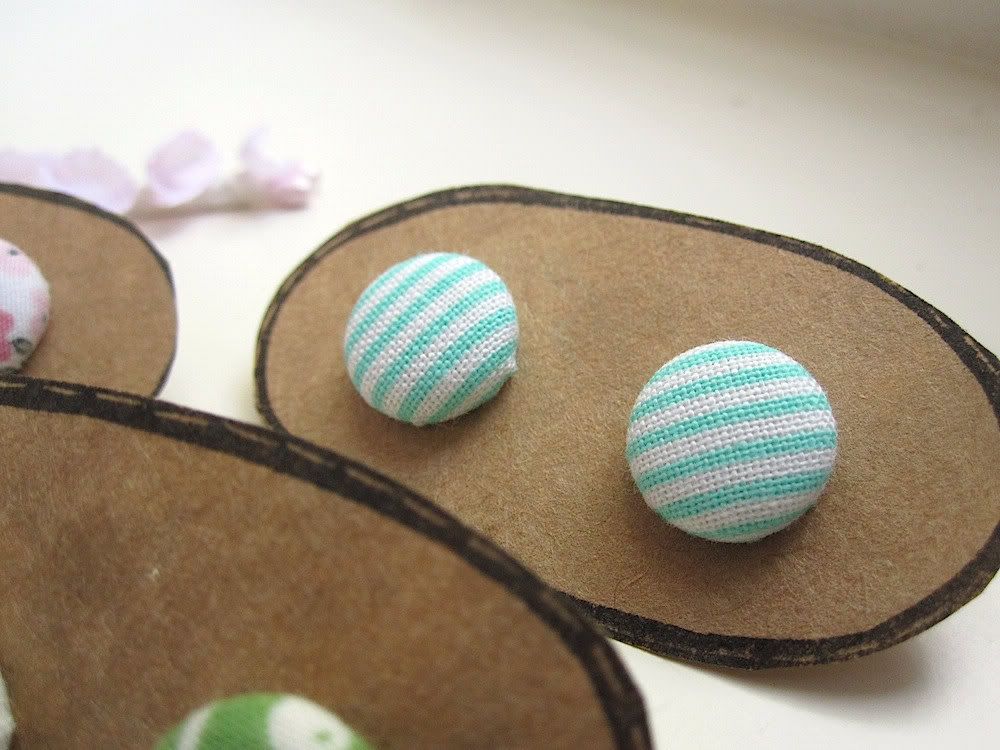 BUT after looking more into her store- I LOVED her handmade stamps!!
She does such amazing work!!
I also love how she has used her stamps- Check out this journal!
To describe her shop- Blayne says "
my work definitely has a unique and handmade feel to it-- an obvious "one-of-a-kind" look, and every once in a while a hint of gaudy kitsch. I love it that way. "
she is also makes an effort to be eco-friendly! Which I love!
I also know a number of your are just starting with etsy- so here is some advice she has for you!
"
Don't take yourself too seriously. I went into it being so serious and ending up heartbroken when people didn't want my items right away. I didn't realize that new skills and new businesses need time to grow organically... they can never be forced or they'll die or you will end up hating what your'e doing! Just enjoy each step of the process and don't get too far ahead of yourself!"
Well I absolutely love Blayne's store- and her advice! So let's get down to this awesome giveaway!!
What could YOU win? Well- Guess what!! Blayne would like to have THREE WINNERS!
One person will win a set of 3 covered button earrings
Another person will win the owl earrings (pink or green)
And lastly- one person will win a handmade stamp
Awesome right?!
Now on to how you can win! (be a follower of A Law Student's Journey first to enter!)
1. Go check out
HandmadeBlayne
and tell me what item you love most AND which giveaway item you would want to win (fabric earrings, owls, or stamp!)
2. Order anything from Blayne- and use the code IHEARTBLAYNE for 20% off!!! Come back and tell me to get an extra entry!
3. Blog/Tweet/Facebook about the giveaway for another entry for each that you do!
4. Check out her blog
HandmadeBlayne
(she has a great shrinky dink project posted there!) and tell her who sent you! Then come back here, and tell me you did!
5.Follow
A Law Student's Journey
on twitter! Then tell me you're a new follower!

The giveaway ends in a week! 6/7
Dont forget- there are FOUR other giveaways going on right now! Check the right side of the blog and click on the photos to enter!