Our Spring Break trip is just around the corner! This year, I persuaded my family to take one last "hoorah" trip before my sister finishes her masters this spring, and I grow up and become a lawyer next year.
This weekend my family heads to New Orleans, and will take a cruise to Mexico.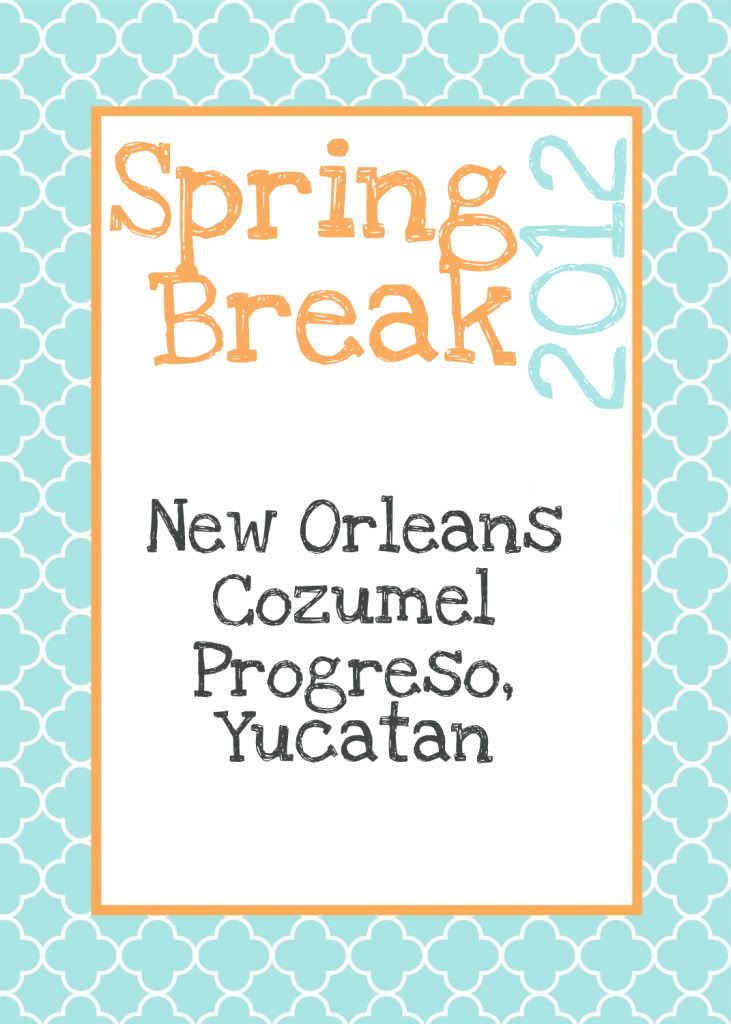 Here is where I am looking for tips!
My family hasn't been to any of these 3 places before-- Any suggestions on things we should make sure to do in New Orleans in particular?!
So far you all have NEVER let me down on great travel tips! I'd love to hear any opinions!!