All you do is pick up a cheapy solar light for outdoors- I got mine at walmart for under $3. And grab a mason jar
Now pull off the bottom stick portion, and place the top in the mason jar!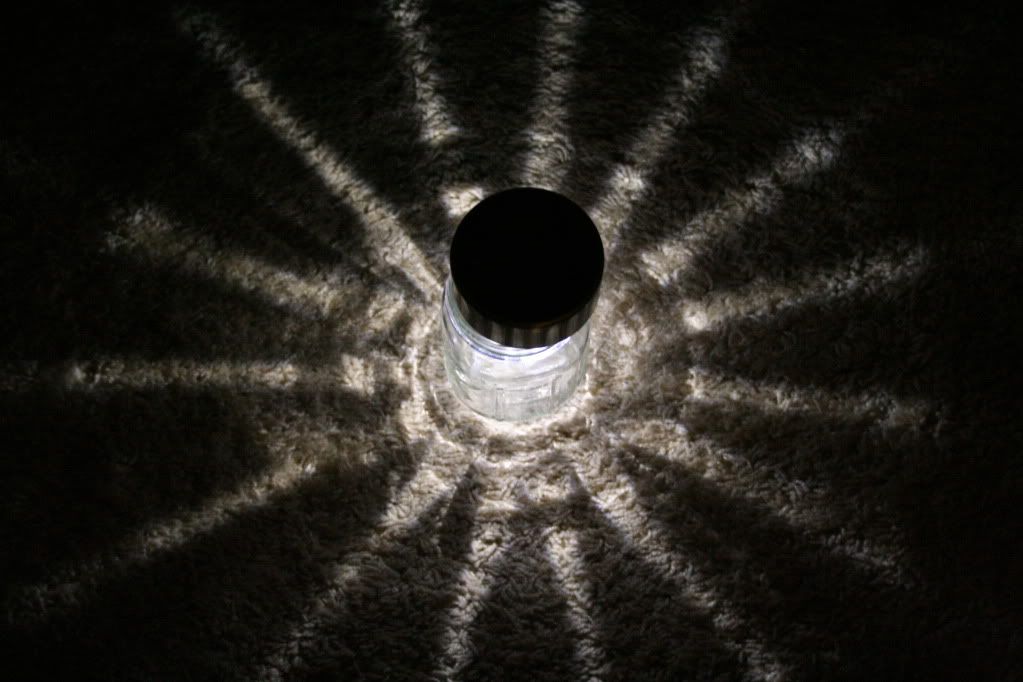 It's that easy! If you want it more permanent, hot glue or super glue it inside!
I've never used these before, so I was surprised how long they lasted! I actually kept mine in my room (great for a kid's night light!) I had it in the window a couple of hours, and it lasted through the morning!