Ever since my
TOMS slippers
post from a few weeks ago, I've had a number of people volunteer their TOMS flags for crafting! So thank you to those of you that have! This one was my first volunteered flag, from my good friend
Katie
.
I decided that I wanted to do something with it, that maybe she could use! Since she is with her husband in England right now, I didn't want to send anything that she would have to deal with coming back this summer. A luggage tag seemed like the perfect solution!
You can make about 3 luggage tags out of a flag, depending on how you make them. I made one where you slide in an information card. And the 2nd one is a tag designed simply to locate your luggage. I also changed it up, where one is made completely from a flag, strap and all. And the other is made with an elastic piece for the strap. So there is flexibility here! This doesn't have to be made out of a toms flag either. I liked the thicker canvas fabric, but its really up to you! I'm sure there are WAY better tutorials out there. But as I've said before...sewing isn't really my thing. So I just make it up as I go!
So you need a couple of pieces.
A think piece of fabric, for a strap (or you can use elastic)
A piece twice as wide as you want the tag to be
And if you want a pocket, a piece for the pocket.
(or you can skip the pocket and just use it as a way to identify your luggage)
Here I am cutting 2 tags. I made it twice as wide by deciding how large I wanted it, and folding it over and then cut it!
Skinny pieces are for straps
I'll try to show each step. (but I' terrible at explaining anything sewing! sorry!)
First the strap- you want to hem this.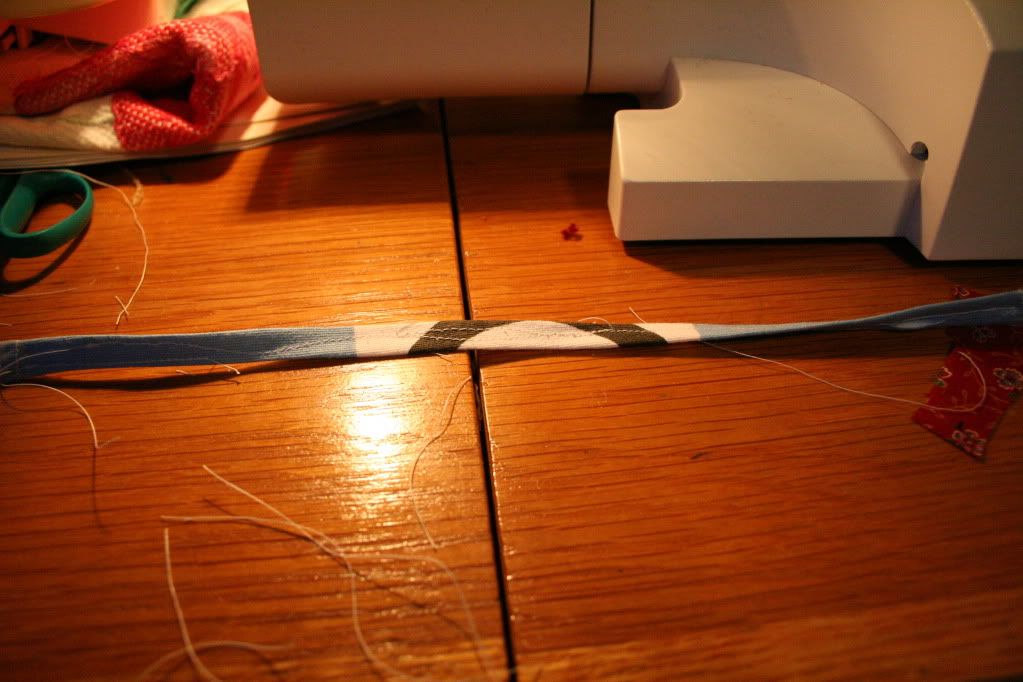 Then add the pocket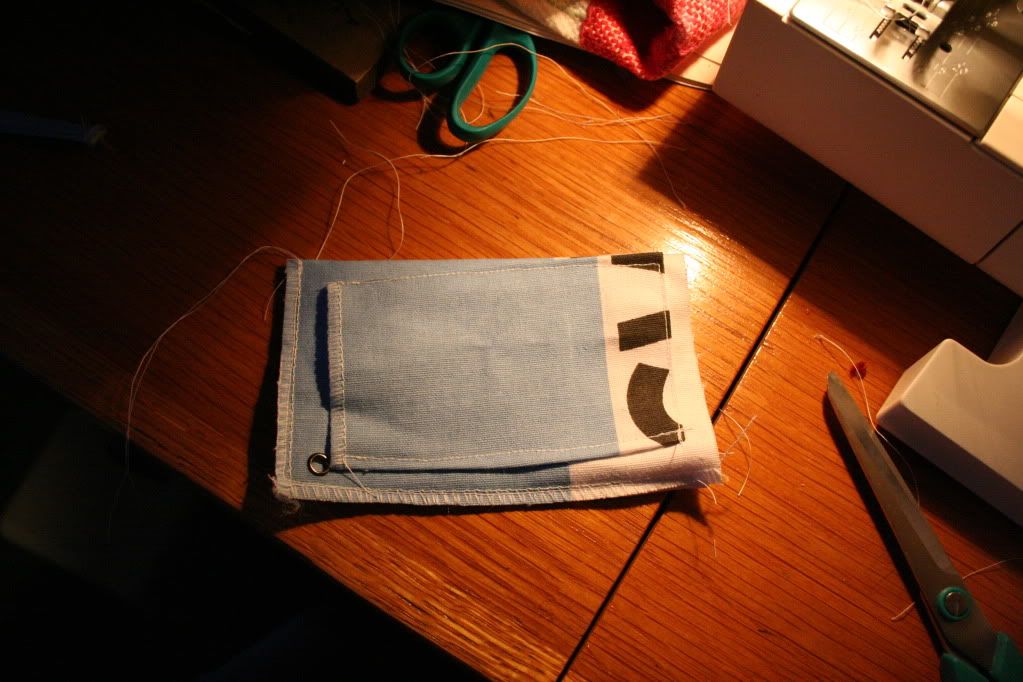 Sew it together, just not the top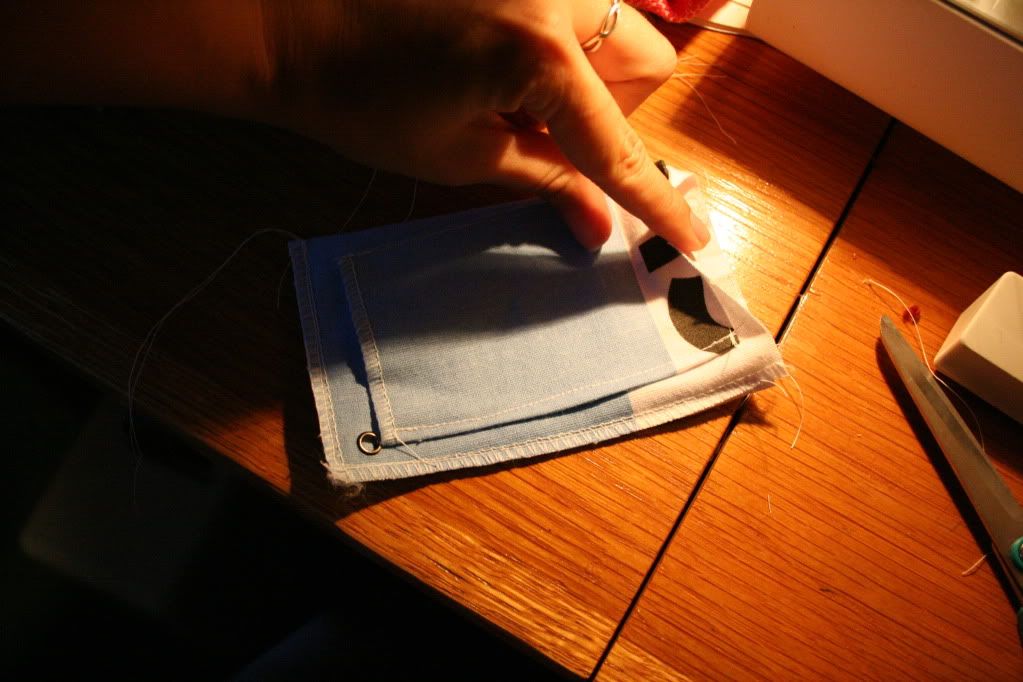 Then sew the strap in where the open part is