My mother knows what's up when it comes to easy, healthy meals! Lets just say I take after her when it comes to my cooking (if you've been a reader for long, you know I don't cook...but she did teach me everything I know! Love you Mom!)
I went home this week for a study change of scenery, and my mother whipped up a quick dinner for me! She recently found Quinoa- a high protein, healthy whole grain. I was skeptical, but really loved it!
For this easy recipe you need:
Chicken broth
Quinoa
Chicken
This is easy! Treat it like rice, and boil it in 2 parts chicken broth to 1 part Quinoa
On the package it says to cook until you see little white strings (sounds weird, but you'll know it when you see it)
Then add in some chopped up cooked chicken! In our family, we use the frozen kind that has already been cooked, and you just throw in the microwave!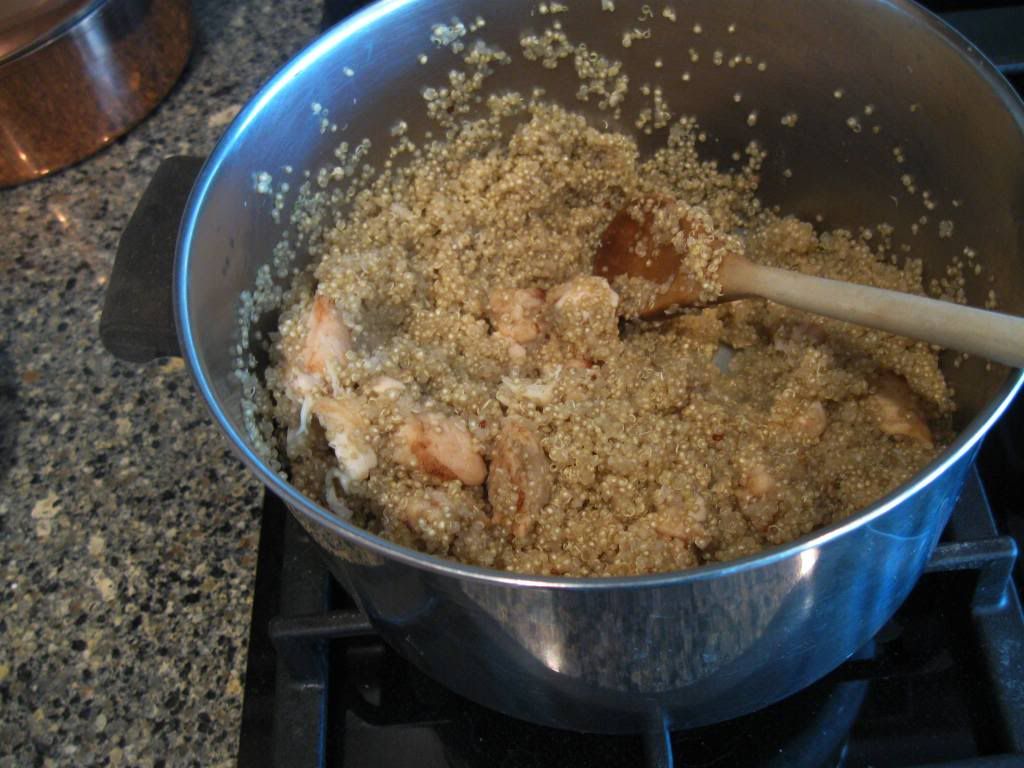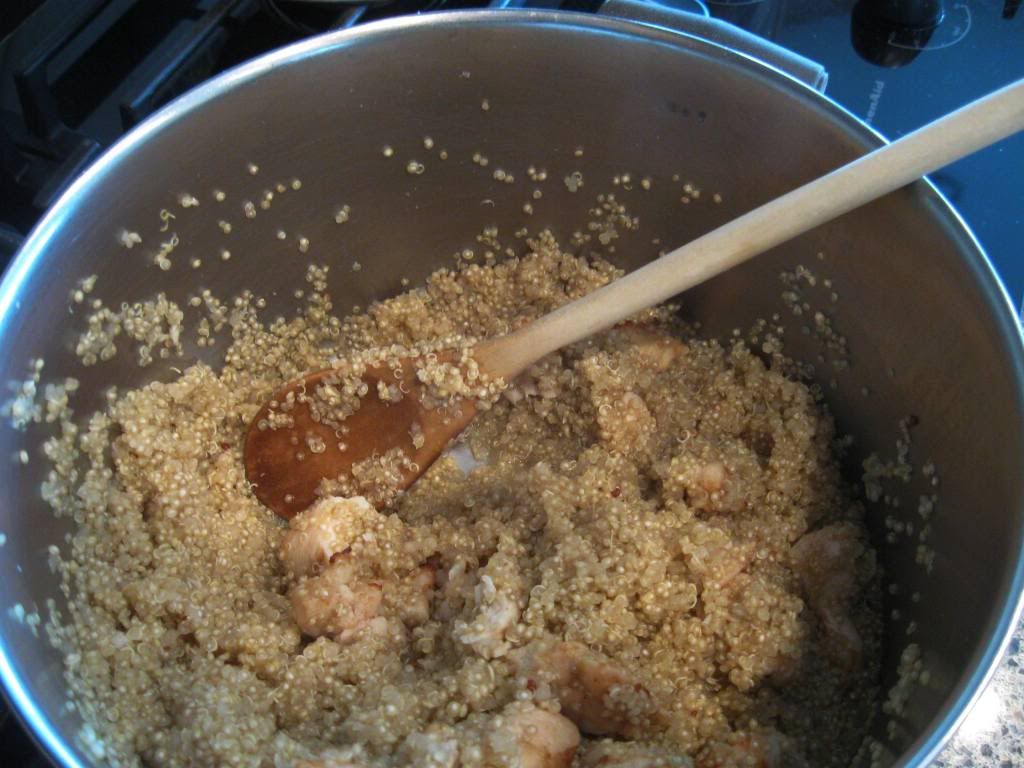 And that's it! Just three things, and it was really delicious!