My crafting/blogging reputation has started to get around at the law school. I've had a few students, I'd never met before, as me to make hangers for them this semester. I've found out a few friends read my blog that I'd never known, and a few people I didn't know personally read the blog. Having this reputation has certainly benefited me! From being asked to make tshirts, gifts, questions about crafting on their own, and I'm now the go-to person when people are getting rid of things!
With that being said, I'd like to thank my friend, Rachel, for asking me if I wanted a side table she was getting rid of!
The before:
I cannot find this photo! Bleck..one of the worst blogging mistakes!
It was a plain wood colored table- you get the idea

I still haven't decided if it is finished yet. I really wanted to figure out a way to drill holes in it, for mason jars! I thought it would be a great craft storage table. I have yet to figure out a goo way to do that, since mason jars are bigger on bottom than on the top, they would just fall right through!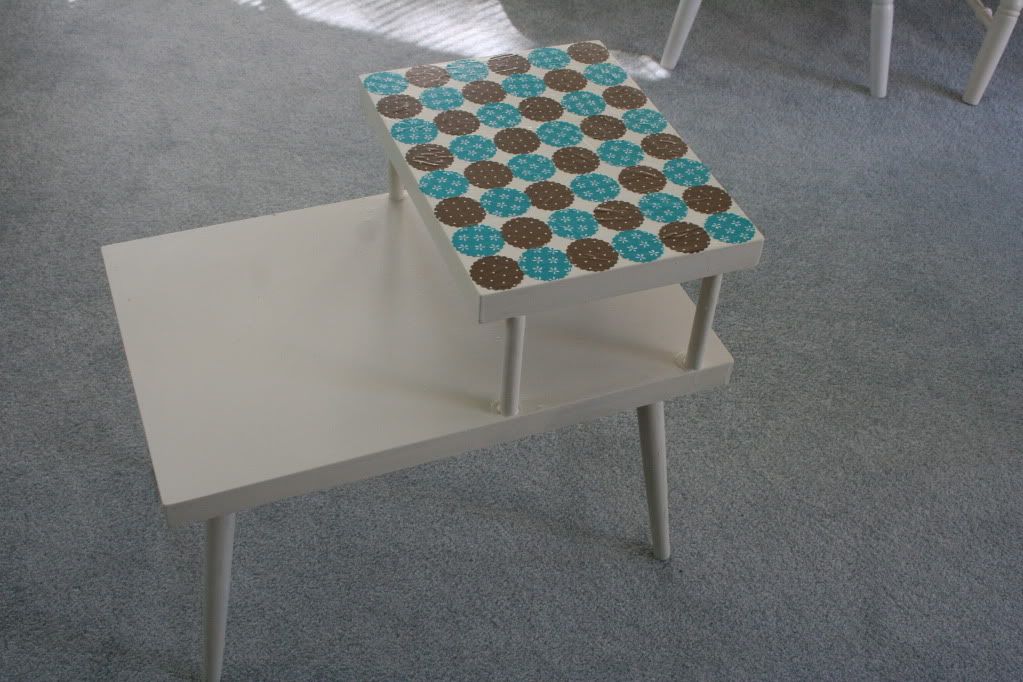 I use a paper punch and a little mod podge to get the desired affect!