Lately I've been trying to think of creative things to do from the wire I was using for the personalized wedding hangers. I got so tired of doing the same thing over and over again...so I started thinking of neat things you could do instead! This idea I got off of etsy!
Its designed as a wedding favor for your guests! You could do the wire in different colors, different ribbons, creative shapes etc.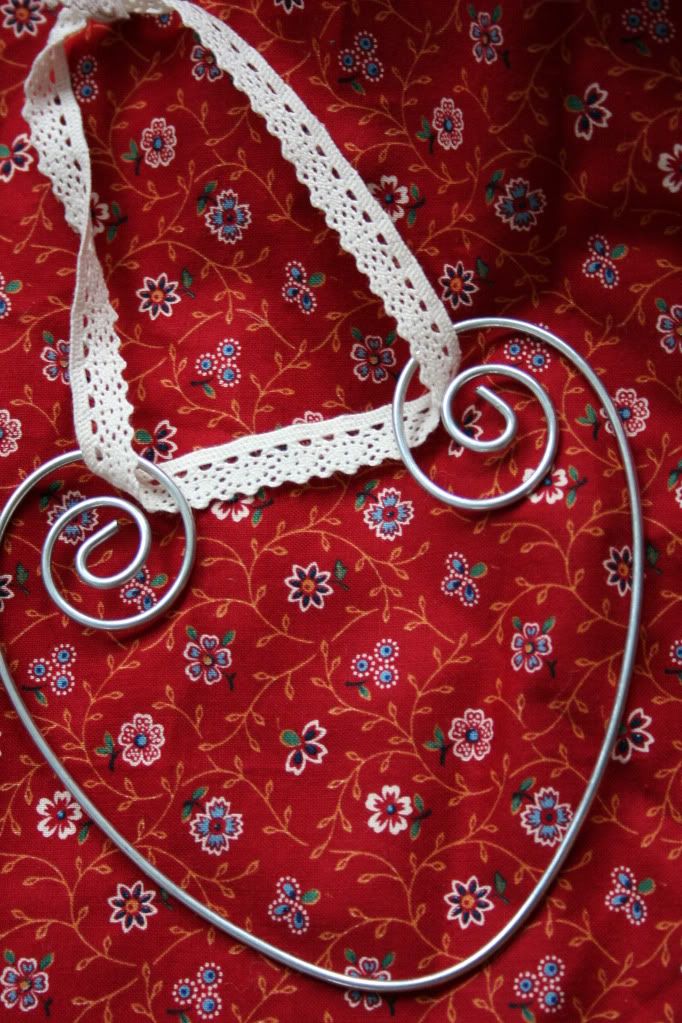 This is the basic heart shape I used. I figured a heart was pretty wedding appropriate. You could do bakers twine or ribbon in your wedding colors!
Just a pair of pliers, and a little patience for this one!